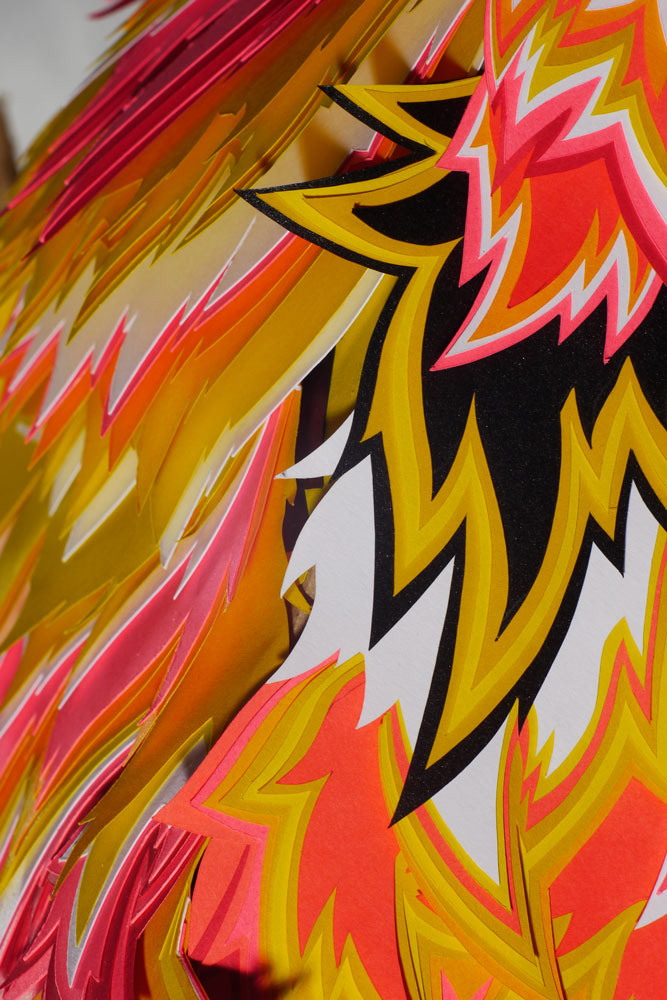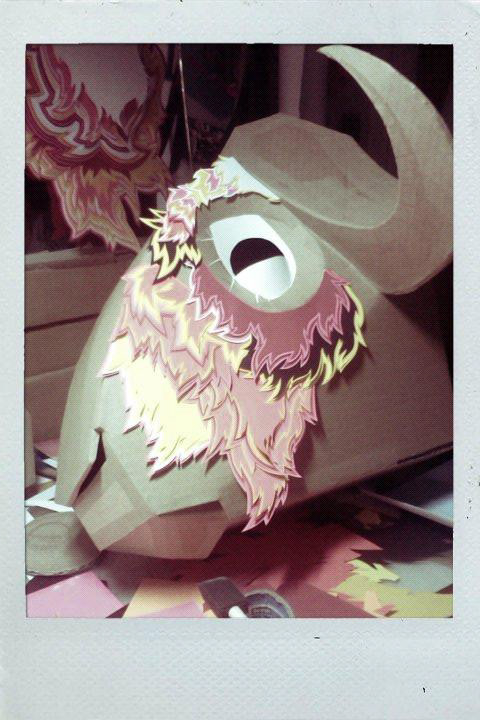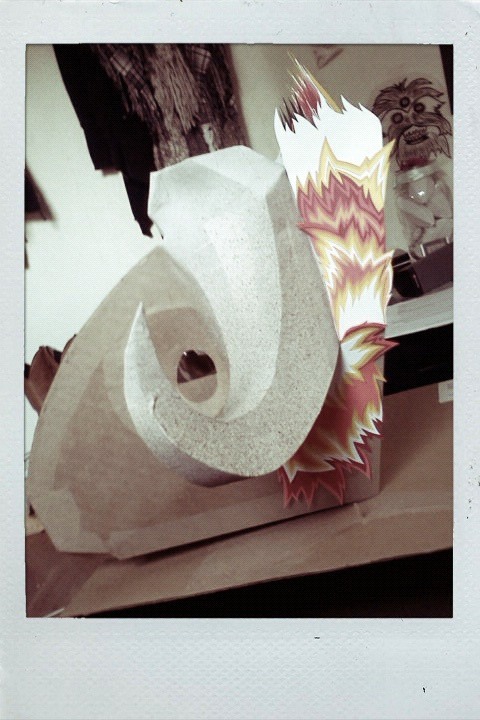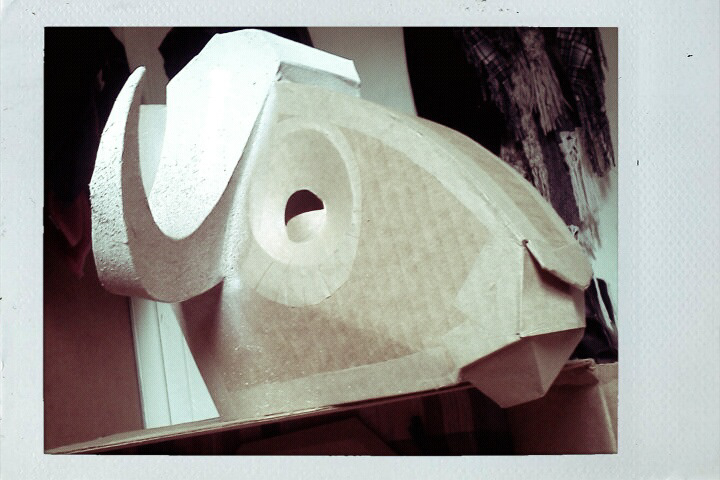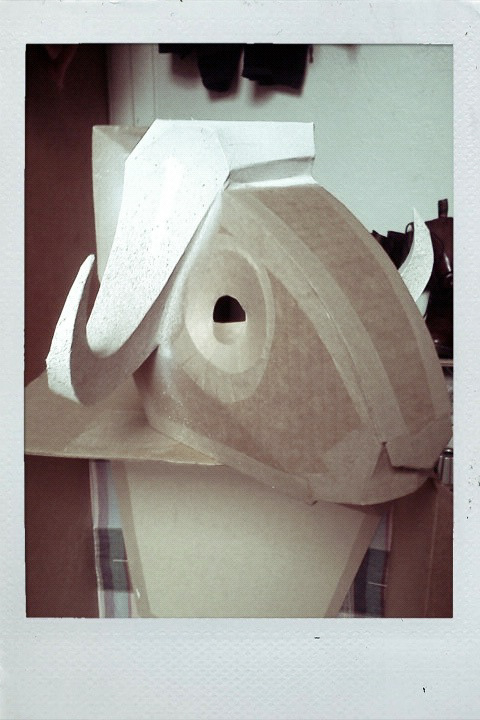 A cardboard and cut paper sculpture of a Musk Ox bull. Qiviut is the Inuktitut word used both for their inner wool and the down feathers of birds.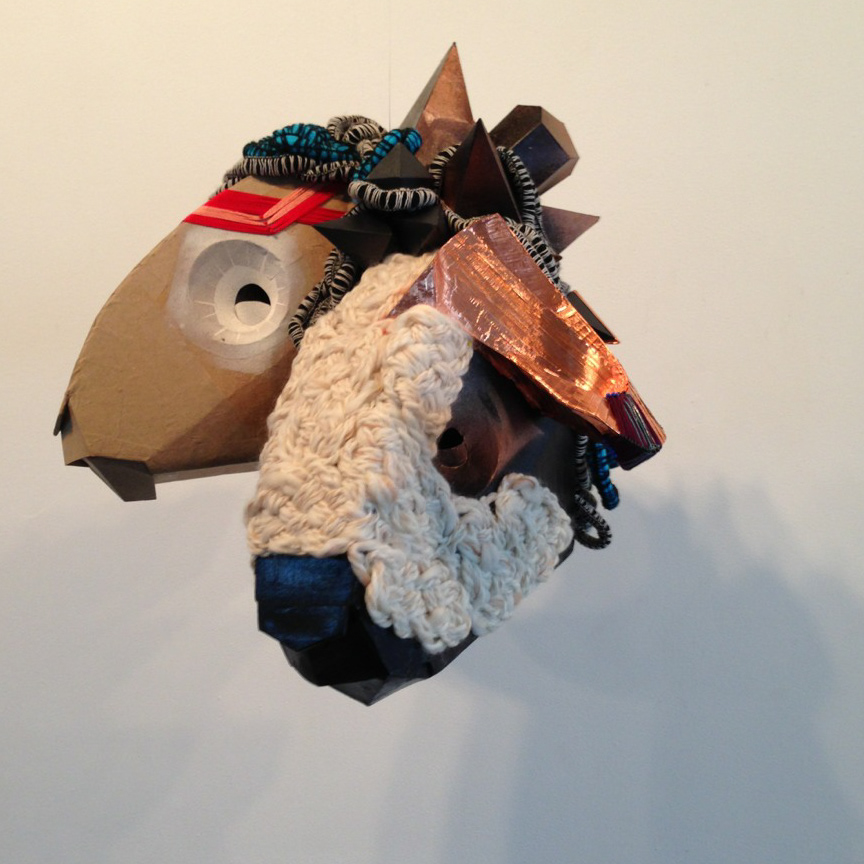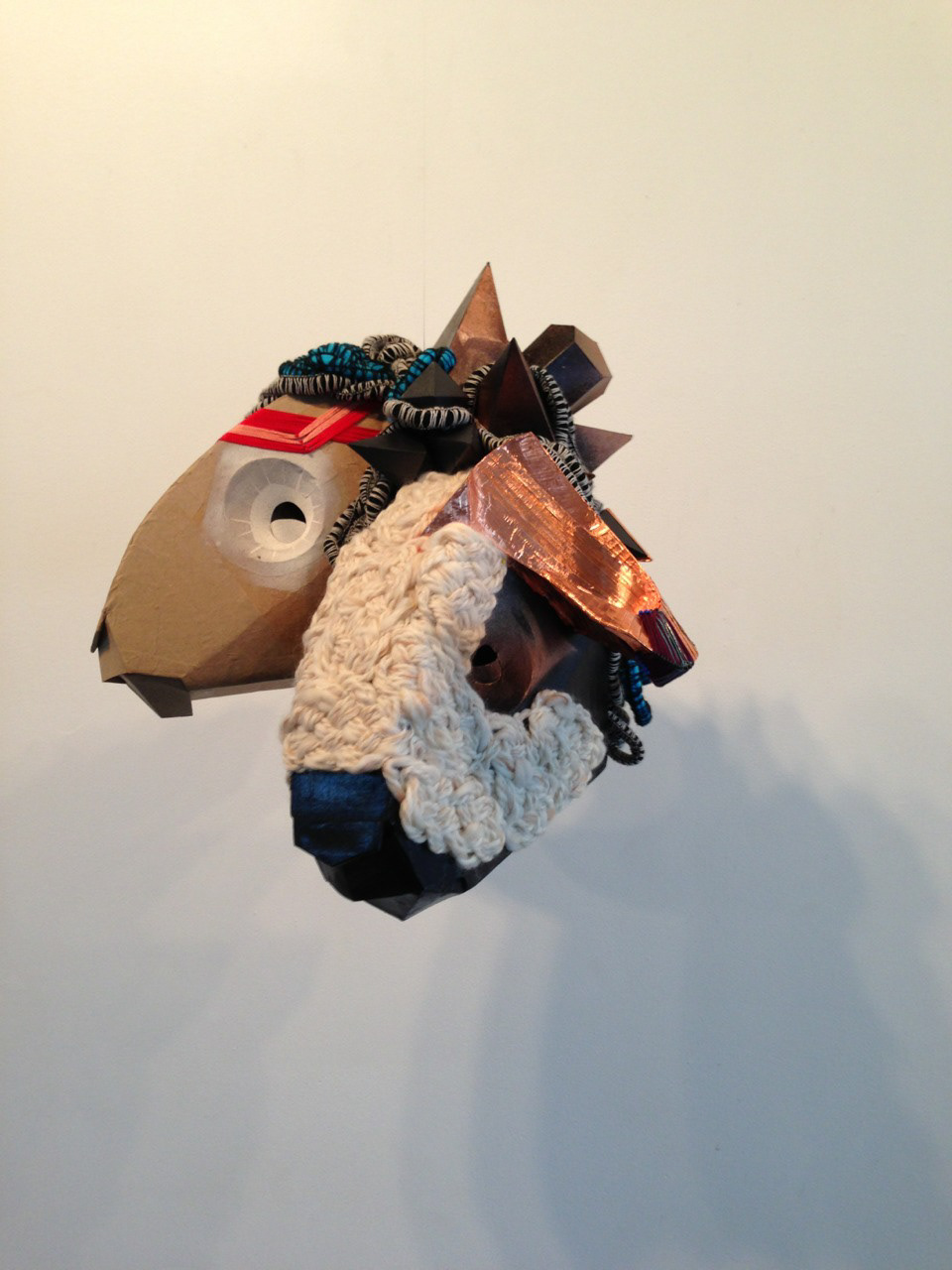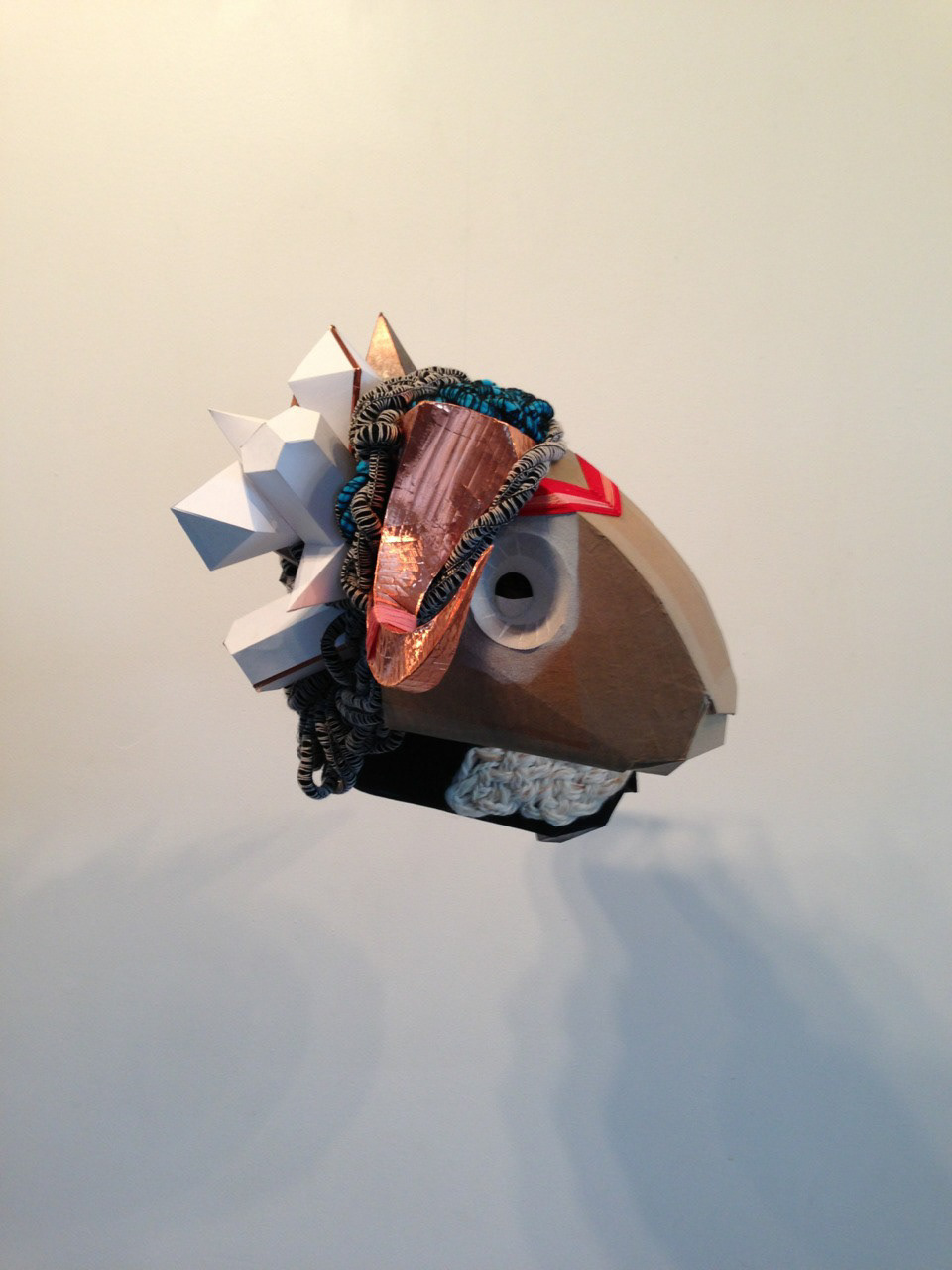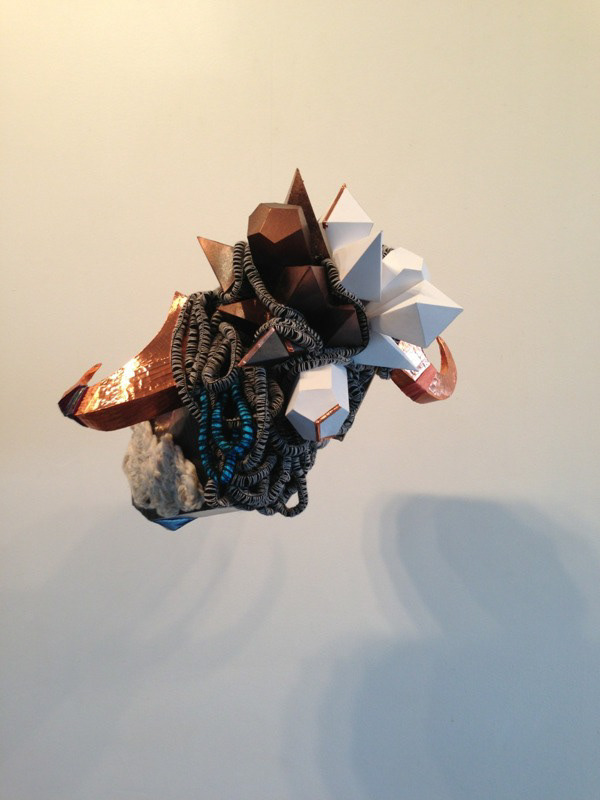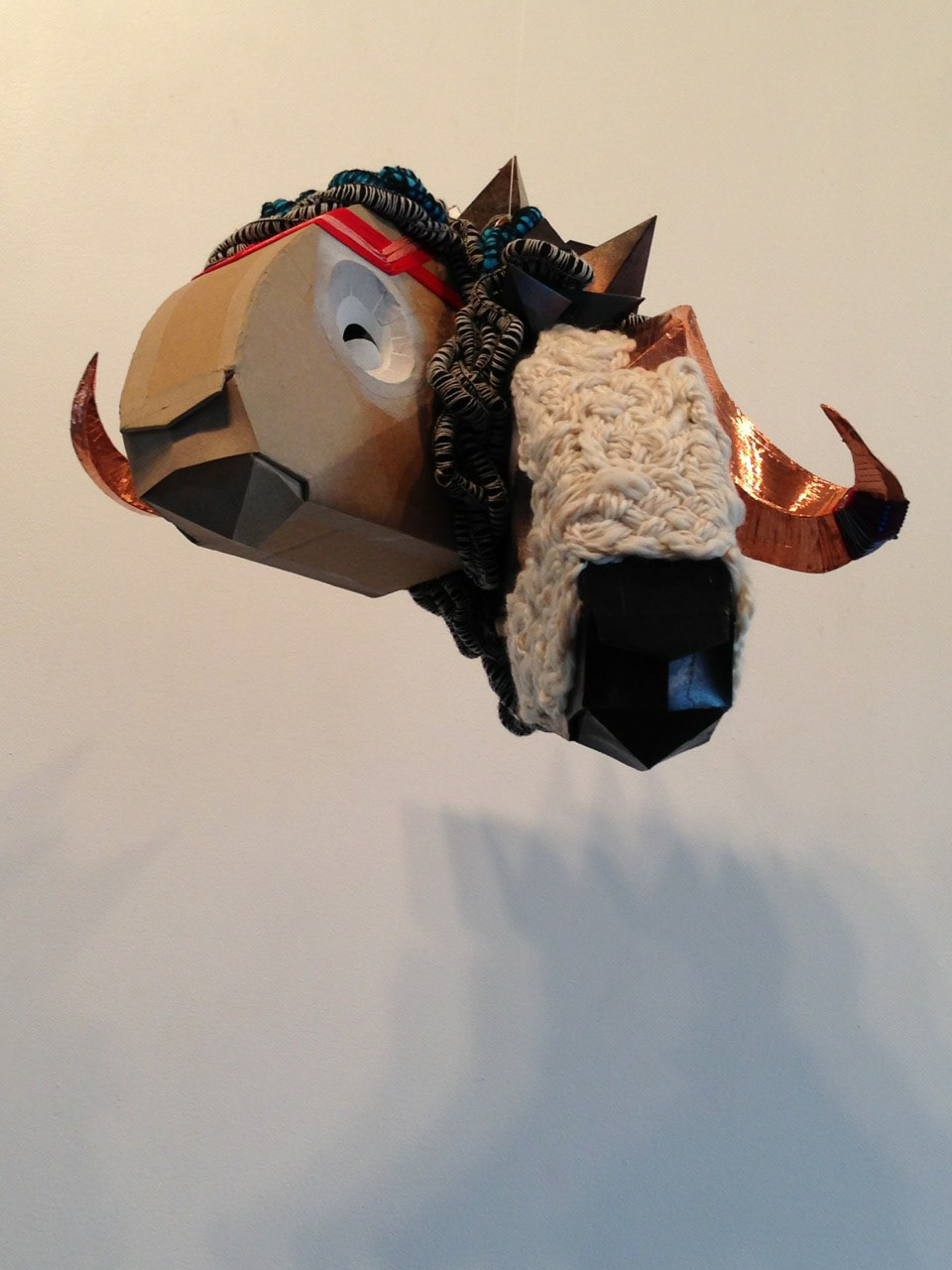 Mini Musk Oxen with a crystal cluster. Made of paper, cardboard, woven wool, copper, and embroidery thread.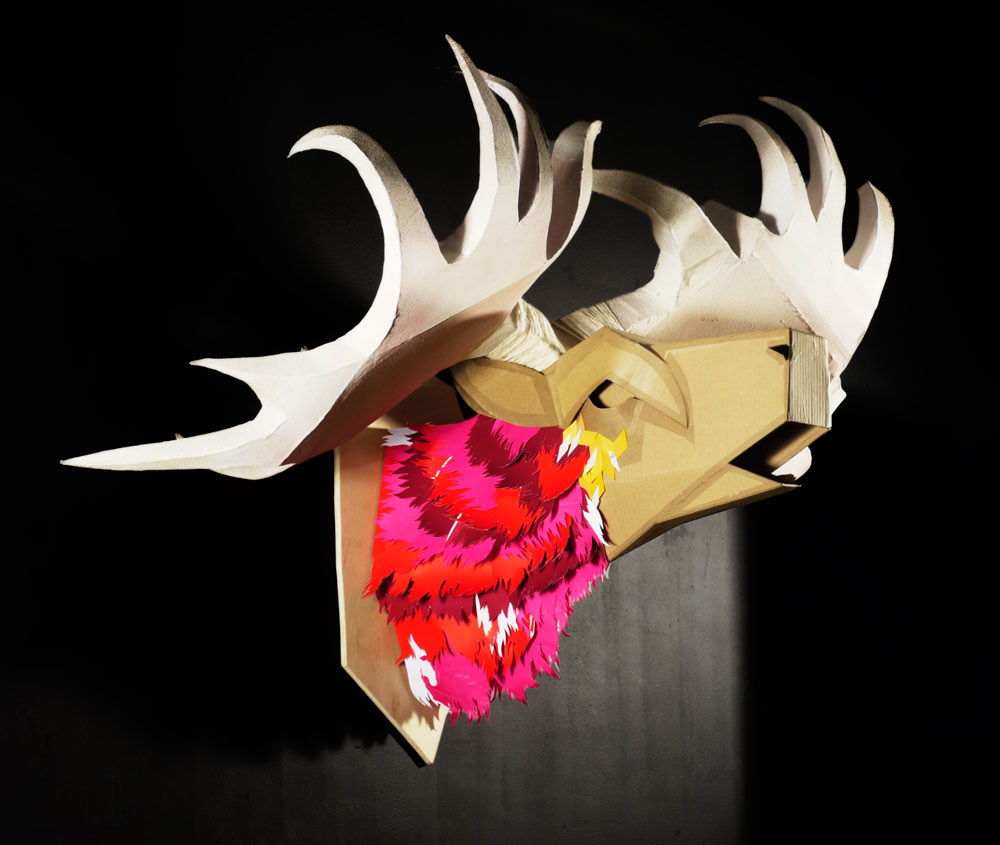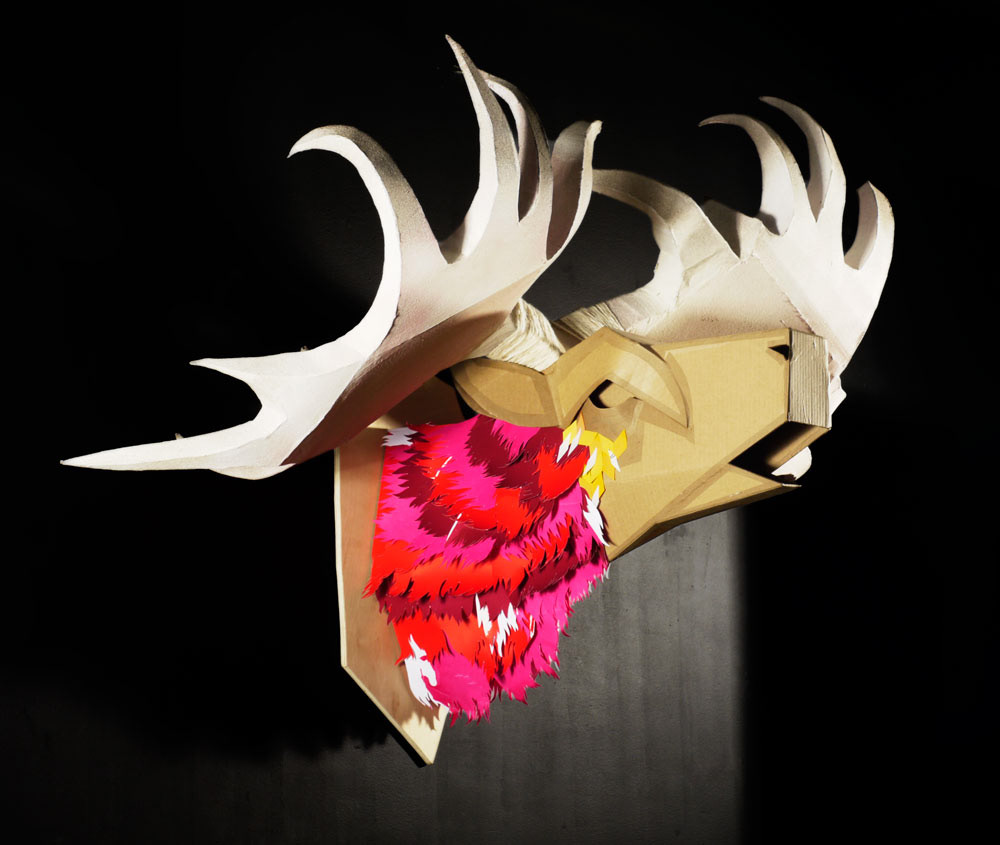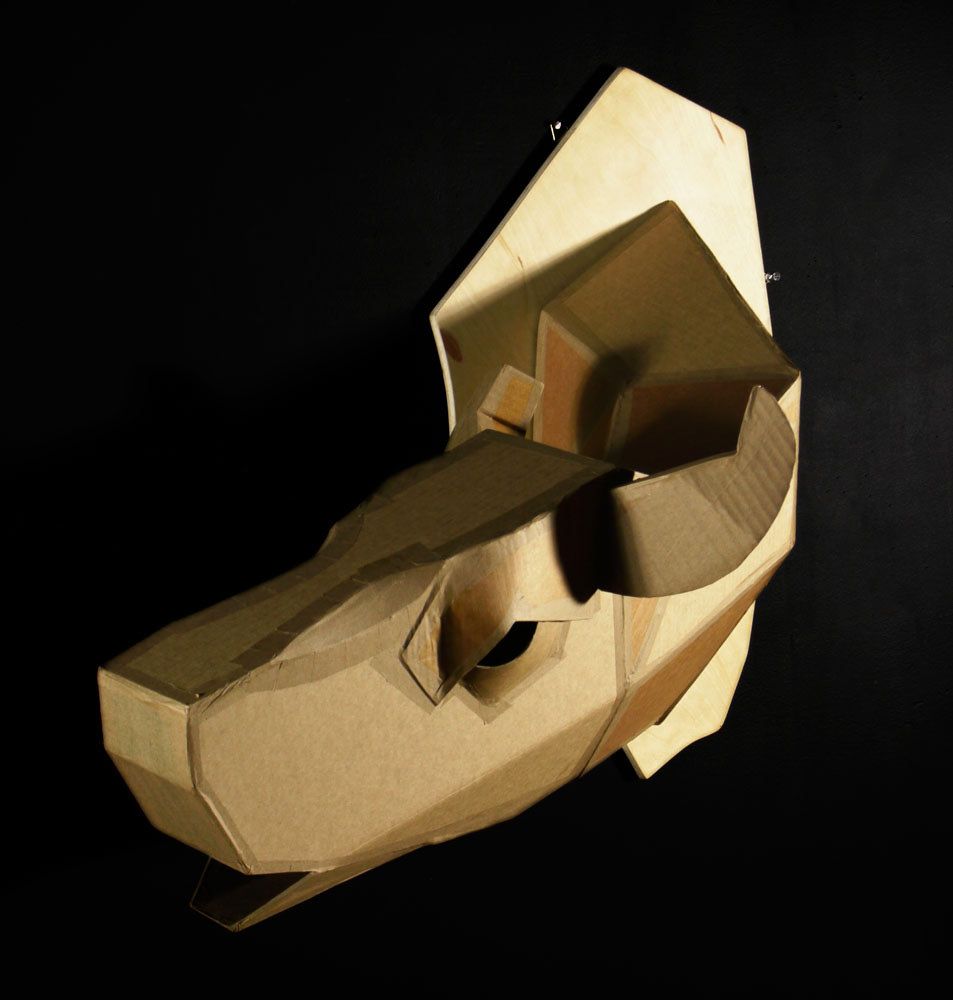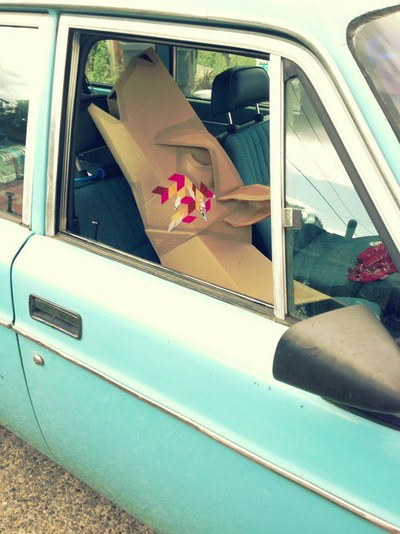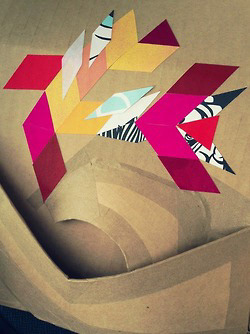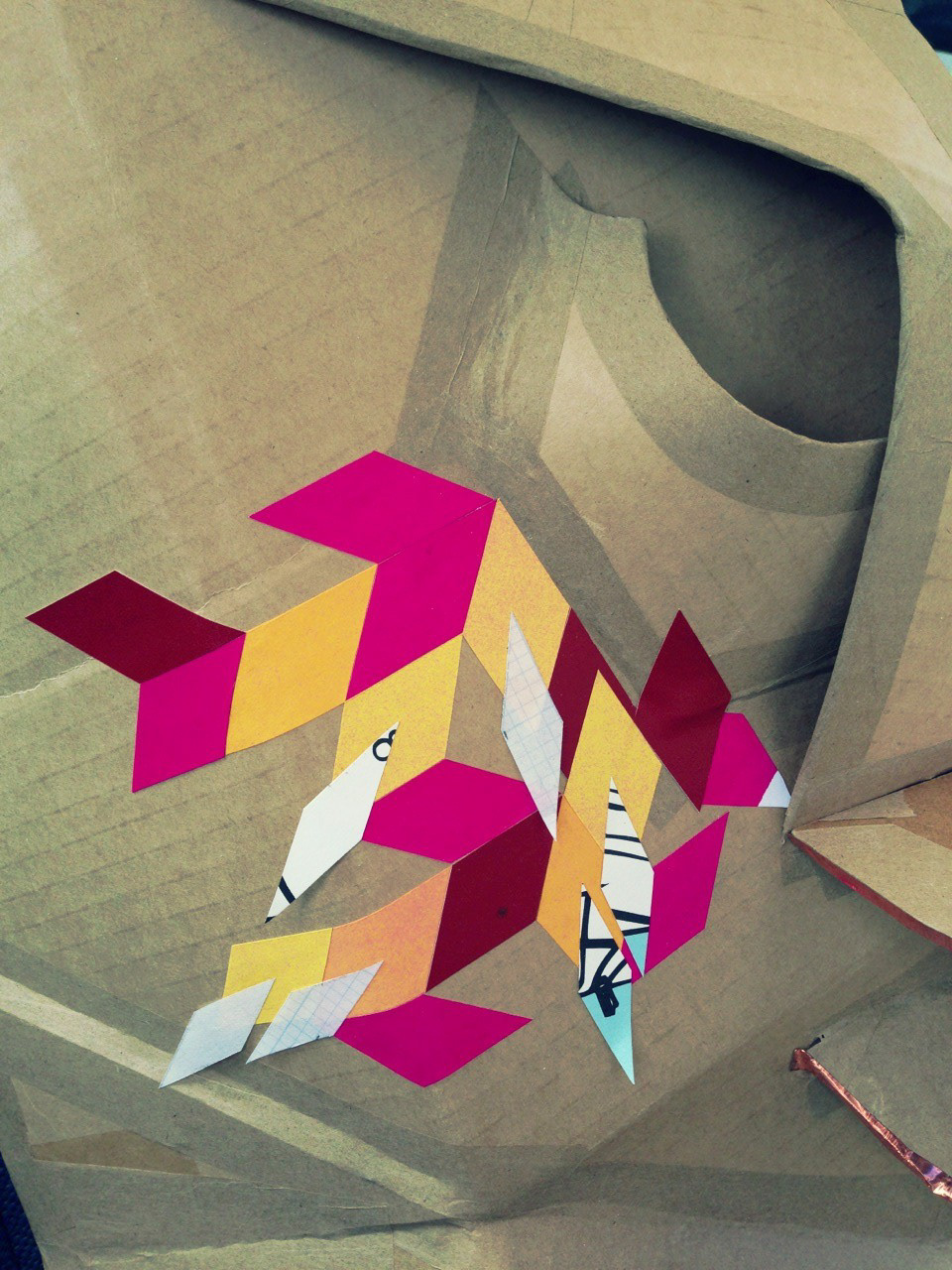 Cardboard and hand cut and screened paper. Sculpture of the fantastic, and fantastically extinct, megafauna Irish Elk.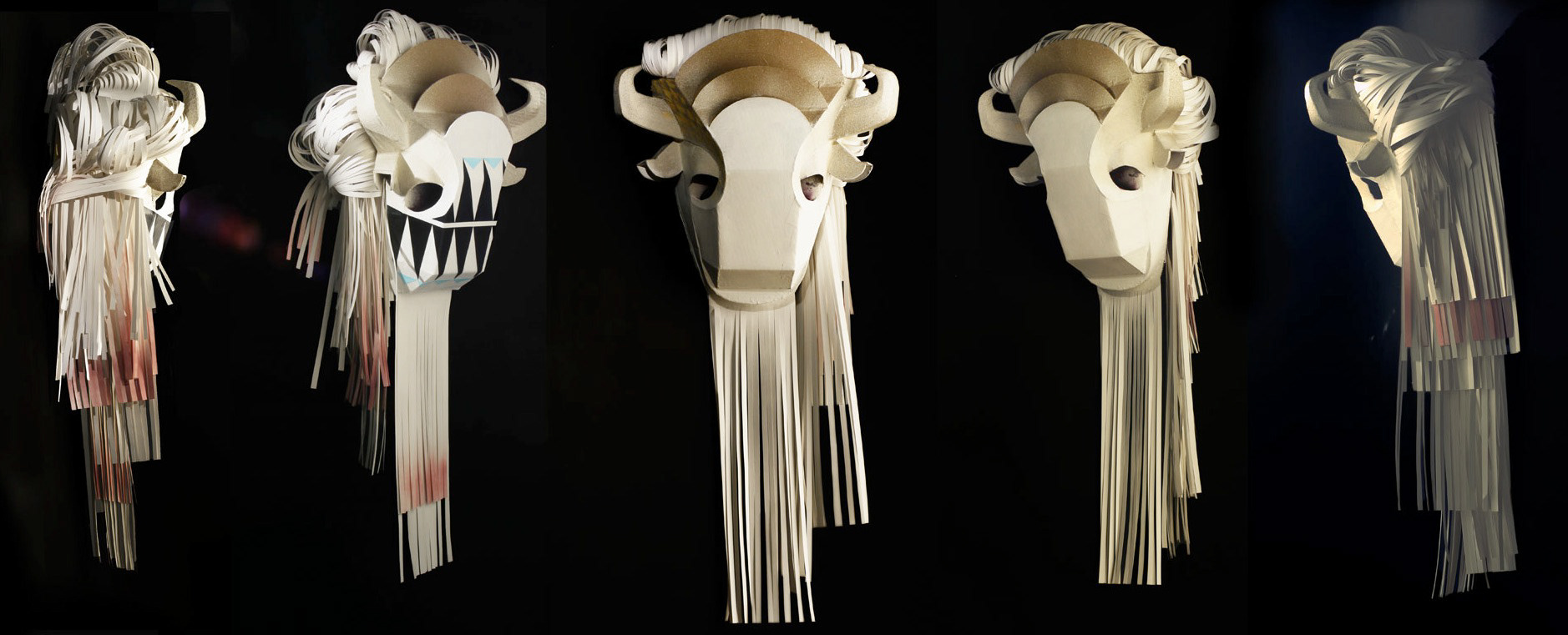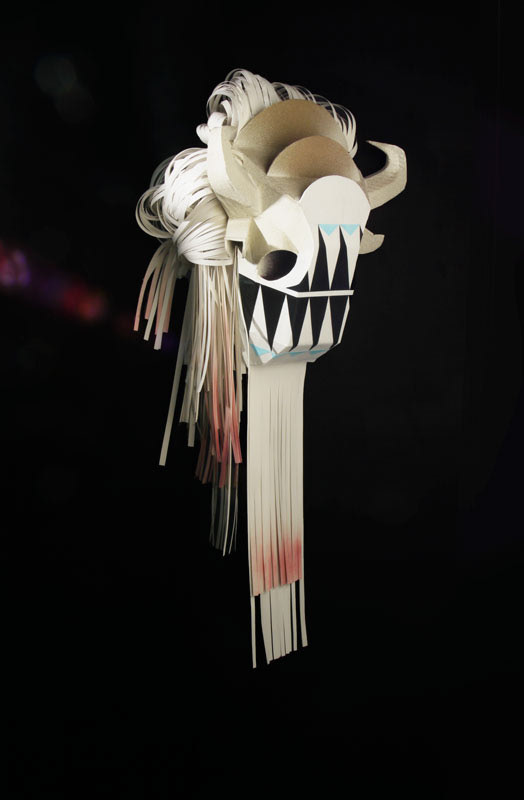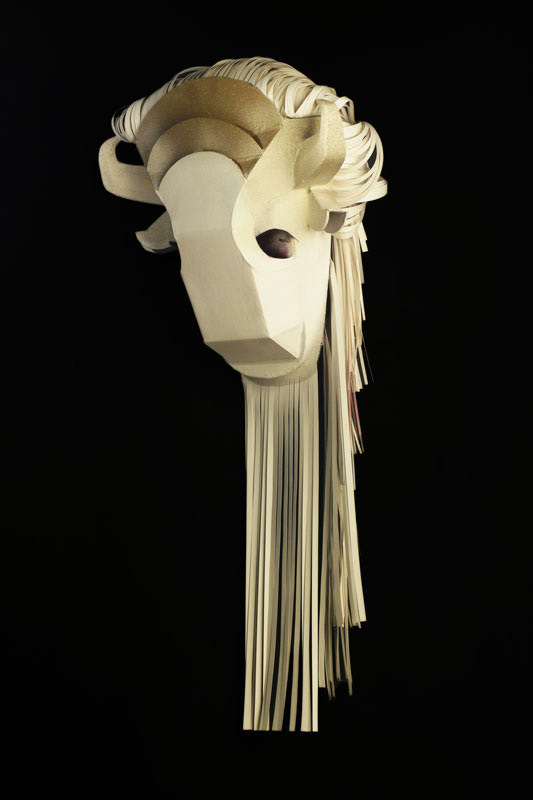 A pair of bison masks made from cardboard and paper; painted and hand screened. Amateur hair styling.